ENSURE YOUR PEACE OF MIND
At Home Suite Home we strive to provide excellent resident focused care while encouraging them to maintain their independence.
Our safe and comfortable facility will ensure your loved one feels at home and is treated like family.

Chippewa Falls, Wisconsin
Home Suite Home ~ Country Assisted Living in Chippewa Falls, Wisconsin.
Welcome to Home Sweet Home! 
Our Facility is nestled in on 5 acres in a country setting, conveniently located in Chippewa Falls, Wisconsin. Within minutes of beautiful downtown Chippewa Falls, and just a few short miles from Eau Claire. We are also within minutes of an acute care facility as well as multiple clinics.
At Home Suite Home your loved ones safety is our number one priority. We provide 24 hour care and supervision. We also staff a registered nurse who is on site 20-25 hours a week.
Home Suite Home is a family owned and ran assisted living facility designed to make your family member feel comfortable and safe. With multiple amenities, daily activities, medication management and nutritious home-cooked meals provided your loved one will feel right at home.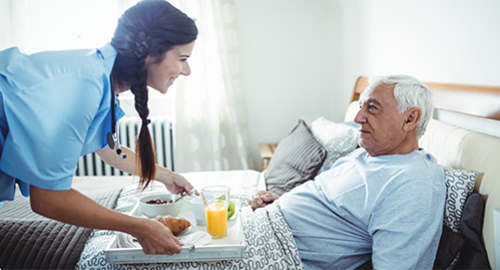 Meal Service & Dining
All meals and snacks included.
Bring your favorite recipes and
coach the cooks.
Dine with the group or your family
in our kitchen, dining area.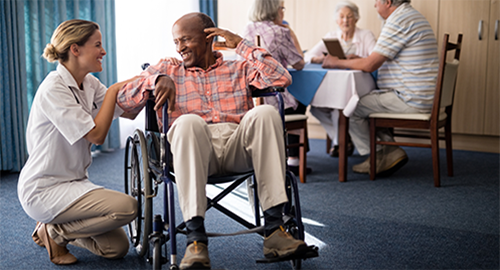 Personal Assistance
Qualified caregivers provide 24 hour personal care assistance with personal hygiene, grooming, hair setting, simple trims, bathing, shaving, dental hygiene, nail care, etc., as needed.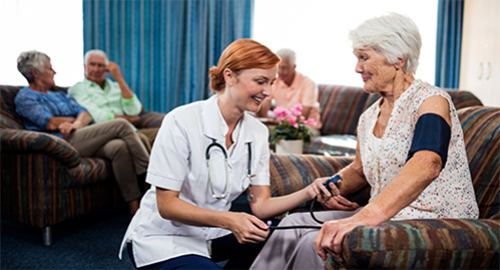 Health Care
Registered Nurses are also on staff.
We provide health monitoring and supervision along with administration
and set-up of medications.
Transportation to medical appointments included.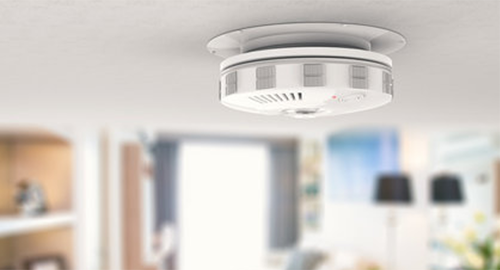 Security
We have a 24 hour emergency call
system along with a 24-hour video surveillance and monitored fire, carbon monoxide, and smoke detectors with sprinklers.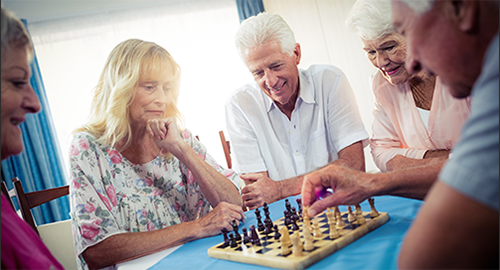 Activities & Outings
Outings planned by residents and staff
can include the casino, restaurants,
Irvine Park and shopping. Additional charges for transportation cover
mileage and staff time.
Friendship and fellowship!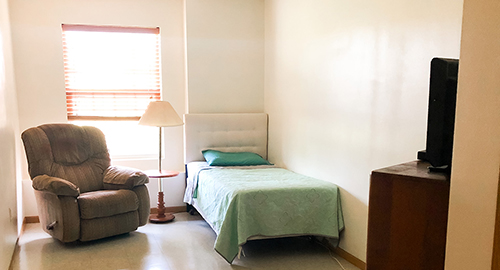 Bedroom Comforts
Our bedrooms include double sized
beds with pillows, cotton sheets, and bedspreads. Furnished with lamps on bedside tables and television. Local  telephone service also included.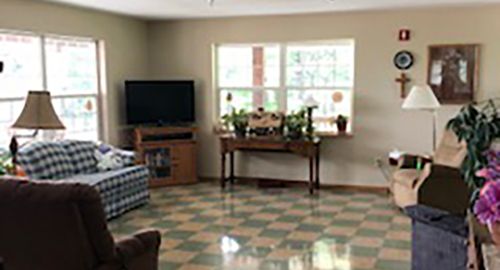 Kitchen & Living Room
A kitchen area is fully equipped with all kitchen essentials and dining area.
The living room area is fully furnished with sofas, recliners. Cable tv and internet is provided throughout our property and an outdoor patio.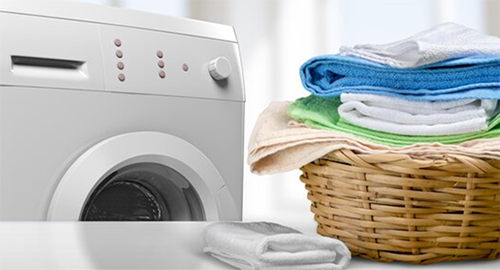 Housekeeping
Weekly housekeeping of your private
room and common areas are provided. Weekly personal laundry service is also provided. Washer & Dryer also
available on-site for your use. 
"Home Suite Home has a wonderful facility in a great country setting. However, the most outstanding aspect is their dedicated and professional staff that treat the residents like family with patience, respect and dignity."
"I really like everyone at Home Suite Home. The other residents and staff are so nice!"