About Your Stay
Many families today face the challenge of finding a safe and comfortable residence for the elder in their family. A community based residential facility may be the answer for an elder who is no longer able to live alone, yet does not require skilled medical care. Home Suite Home staff provide the assistance that many of today's seniors need to support their independence.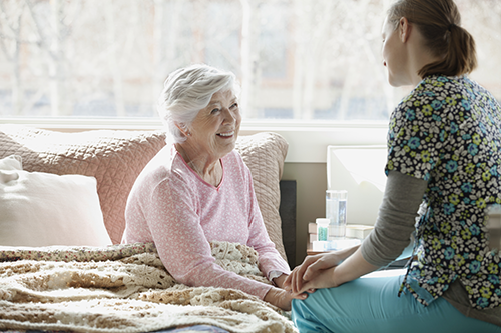 Friendship, Fellowship & Family
We will work together to establish a comfortable routine. Participation in activities will be encouraged, but not required. Activities including games, gardening, crafts and other interests are available. 
Friends and family are welcome to visit anytime between the hours of 8:00 am and 8:00 pm. For those wishing to dine with their loved one, meals are served at 8:00 am, noon, and 5:00 pm. Advanced notice is requested to accommodate guests. For emergency purposes, a sign out sheet is used when residents leave the premises.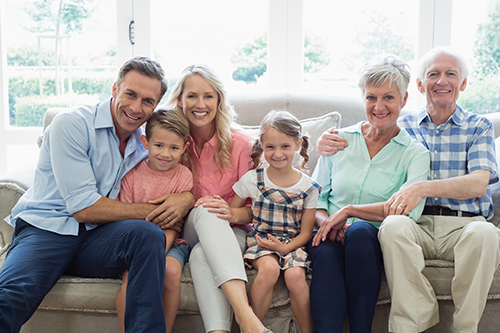 24 Hour Personal Assistance
Qualified caregivers provide assistance in all areas of care and coordinate activities and outings.
Registered nurses assist with administration and set-up of medications as provided. Monitoring of vital signs of blood pressure, weight, pulse, respirations and daily blood sugar. Staff assistance available to arrange medical appointments and transportation.
We provide personal care assistance, monitoring and supervision, personal hygiene, grooming, hair setting, simple trims, bathing, shaving, dental hygiene, nail care, and lotion application, etc., as needed.
We will also provide assistance in obtaining services not included in the monthly charges, such as skilled nursing care, therapy and transportation. The cost of additional services will be the responsibility of the resident.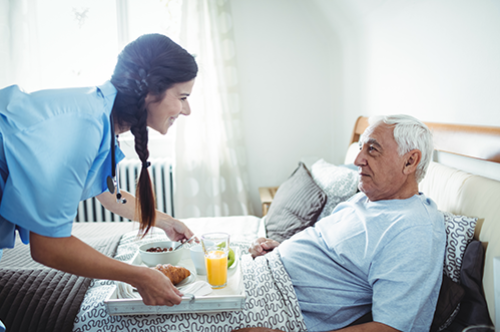 Common Area Kitchen
Each kitchen area is fully equipped with basic kitchen essentials, including pots, pans, plates, cups, utensils, microwave, refrigerator, coffee maker, a stove and cooktop. ​
Housekeeping
Weekly housekeeping of your private room and common areas are provided. Weekly personal laundry service is also provided. Washer & Dryer also available on-site. 
Bedroom Comforts
Included are double sized beds with pillows, cotton sheets, and bedspreads. Furnished with bureaus and lamps on bedside tables. Private telephone service available at additional cost.
Living & Dining Room
Fully furnished living areas with couches, loveseats and recliners, flat-screen tv's with cable tv, dining tables, and an outdoor patio.
Wireless Internet
Cable TV and internet provided and is available throughout our property, including in all common areas and bedrooms.
Security & Smoke Alarms
We have a 24 hour emergency call system along with a 24-hour video surveillance and monitored fire, carbon monoxide, and smoke detectors with sprinklers.
No religious restrictions
Home Suite Home is a non-denominational facility that welcomes residents of all faiths. Every effort will be made to accommodate religious practices and to assist residents in attending their choice of religious services.
Wheelchair Accessibility
We are ADA compliant the main house,  and in our private rooms and includes an ADA-accessible wheel-in shower, accessible toilet, and an open floorplan.
Transportation
Transportation to medical appointments is included and provided by Home Suite Home. Other transportation services available for an additional cost.
Payment
No lease required. Each resident pays on a month to month basis. In the event of a temporary hospitalization, daily rates remain in place to reserve the room.
On-Site Parking
Available for guests, in our private parking lot, including  a handicapped-accessible space.
Have a Question or need more information?
Ask Scott & Allie